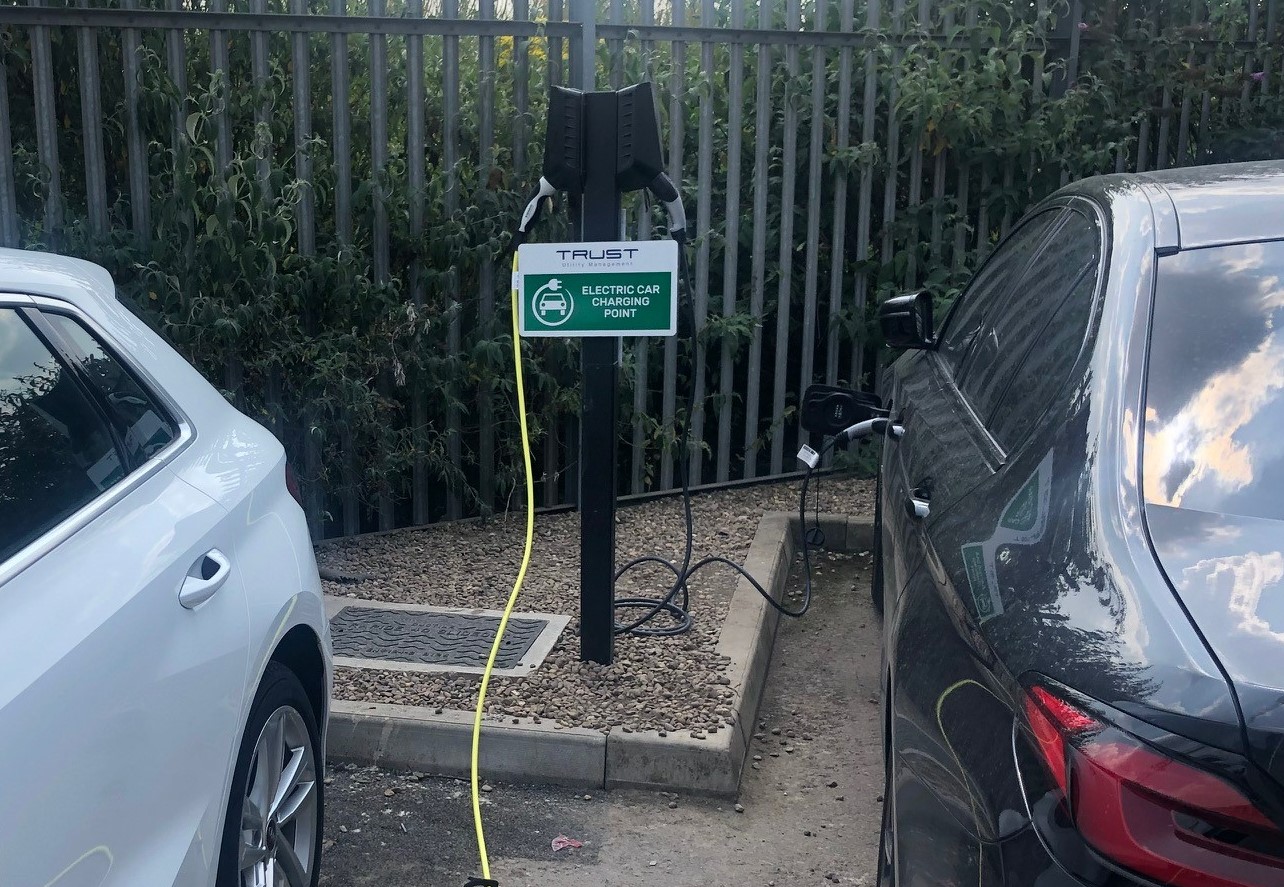 Trust's installation of EV Charging points continues our drive to reduce our carbon footprint
06.12.2021
Trust have been encouraging our staff to use Electric vehicles wherever possible in an effort to reduce our carbon footprint and continue our drive to sustainability.
Staff are offered a range of electrical vehicles and to facilitate this we have install Electric Charging points at our depot in Ilkeston, with the help of Chris Everitt at  EV Charging Solutions.
David Grier company chairman and dedicated environmentalist said " Sustainability is always in our minds when purchasing or investing in new areas of our business, we are committed to reducing our carbon footprint year on year"
Back to Blog