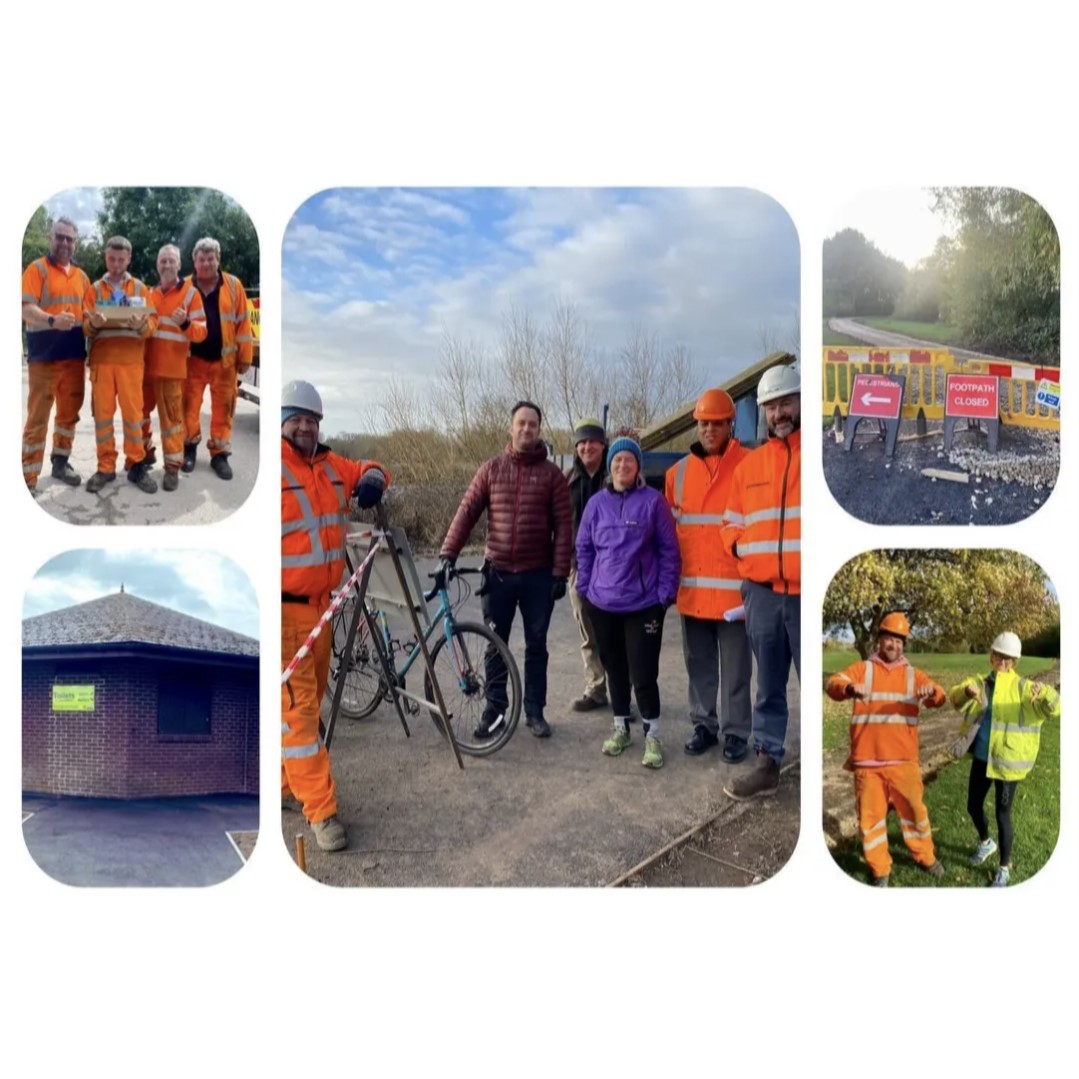 Project Completion: NCC Colwick Park
15.08.2023
10 months ago we started works on Nottingham City Council's footpath maintenance scheme at Colwick Park. Works were completed in 15 phases, starting at Racecourse Road, circling around the two lakes and finishing at the marina.

Colwick Park holds weekly park runs, so our biggest priority was ensuring that we completed the resurfacing works with as little disruption to the events as possible. The feedback we have received from the organisers of the park runs has been wonderful and we are delighted to hear that the number of runners in attendance each week has increased now that the track has been renewed.

We've all greatly enjoyed working on the Colwick Park scheme and the crew on-site have made some great friends along the way.

A selection of some of the feedback we've received is below.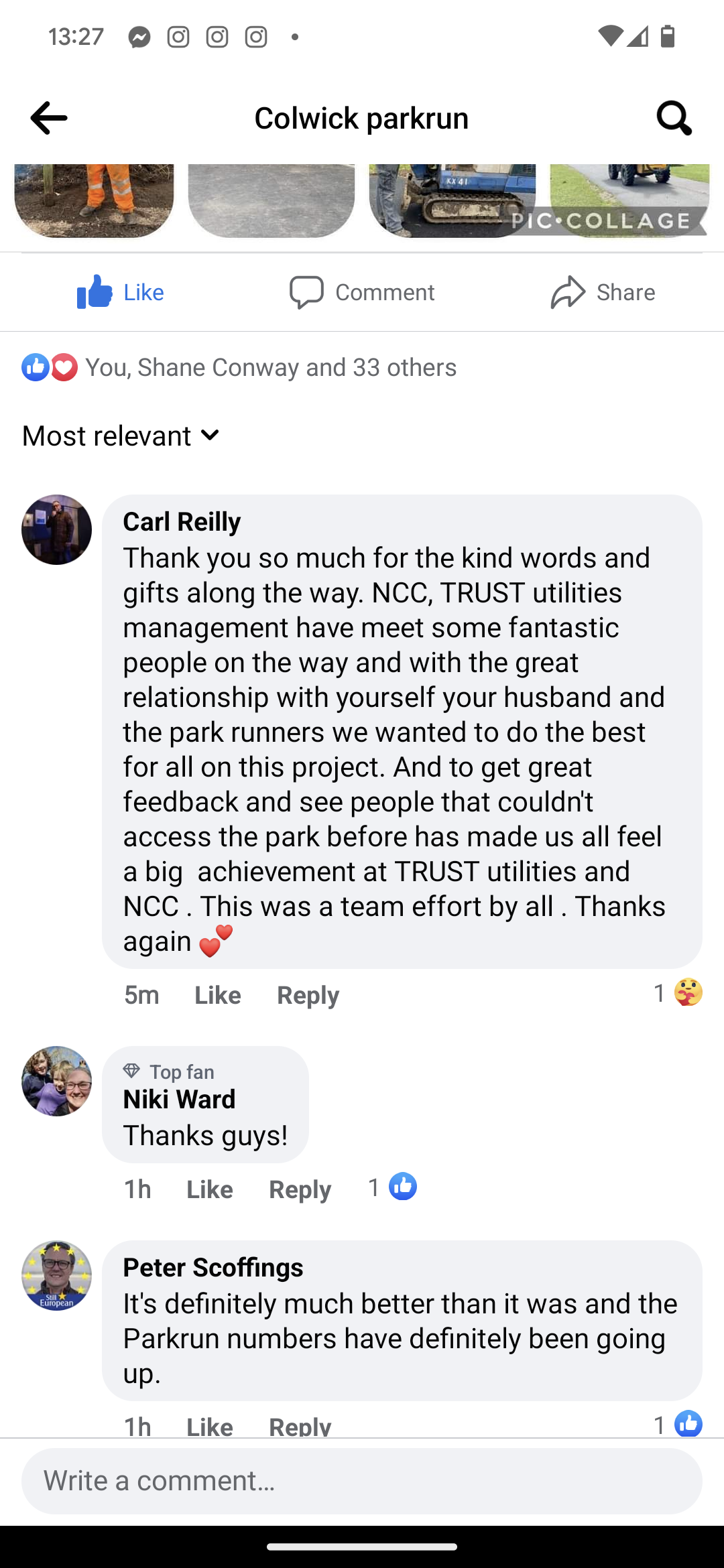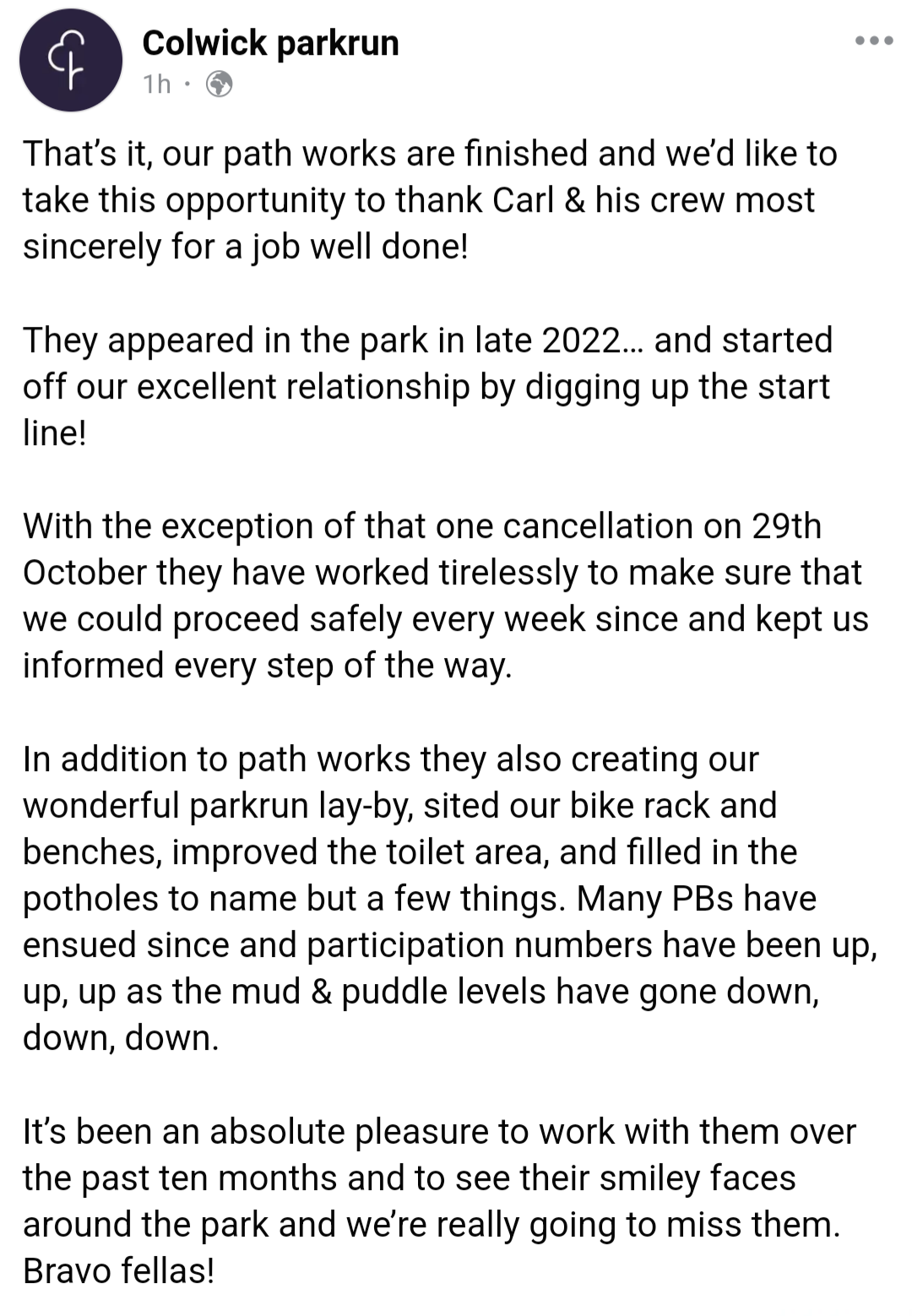 Back to Blog