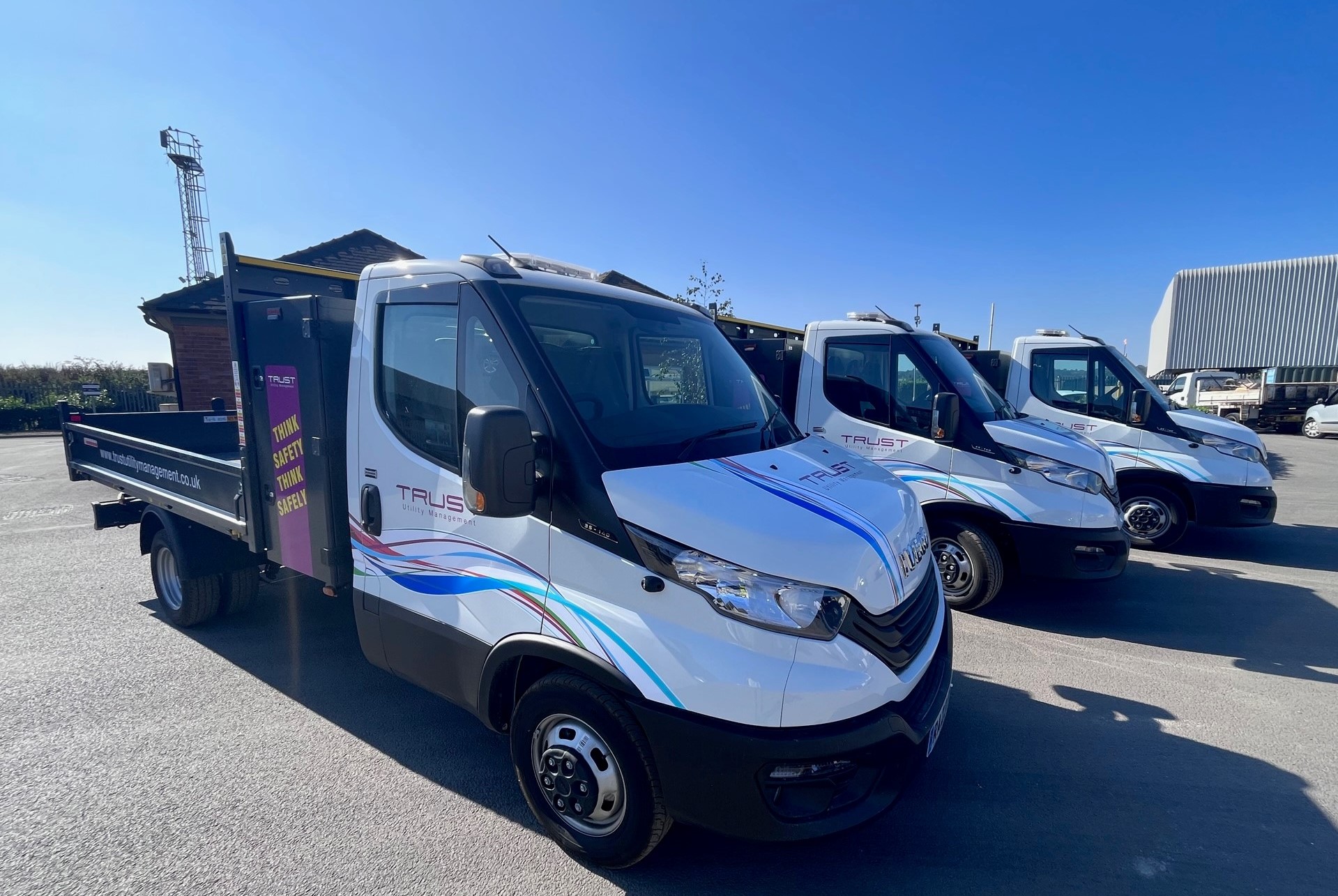 Introducing our new vehicle livery!
05.09.2023
Trust Utility Management has grown exponentially over the years and we wanted to refresh our vehicle livery in a way that represents the multitude of services that we offer. Our new livery, initially installed on 16 brand new pickups and vans, has a new colour scheme.

Six swirl decals reflect the six sectors that we work in: electric, water, drainage, telecoms, traffic management and recycling.

The new livery also reflects our ongoing commitment to safety and compliance, with our "Think Safety, Think Safely" motto displayed clearly on the side of the vehicles.

Over the coming months, we look to install the new livery across all our existing fleet.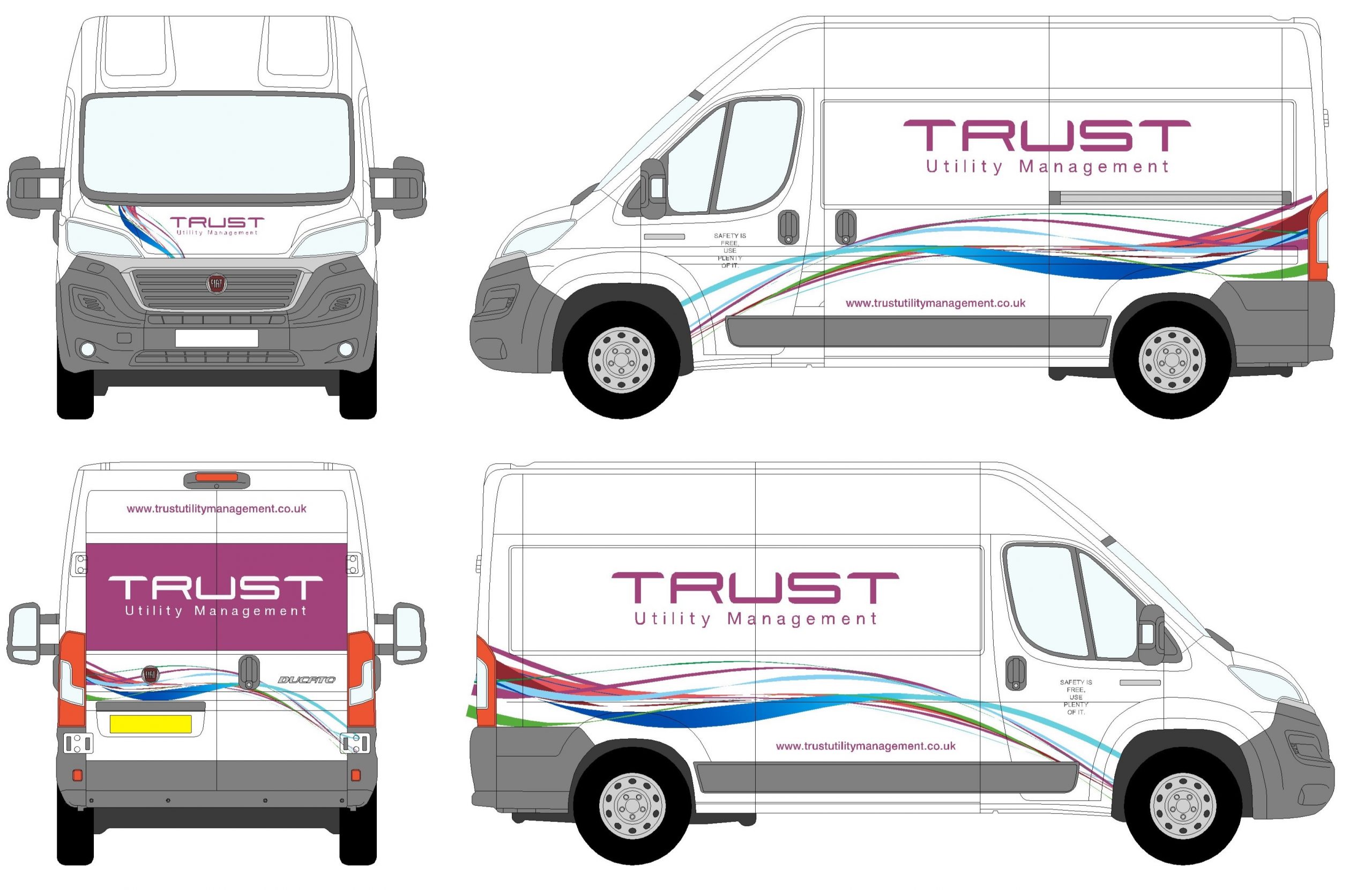 Back to Blog